Facebook Searches are the Same as Google Searches we Search for anything on Facebook Our Search History Save. If we want to See our Search History we Easily See But Some People Want To Delete Their Search History.
We search On Facebook For songs Etc Our Search is Private But Some People Don't want other people to See Their Search if they Access other Facebook user Accounts. Facebook is the Biggest Social Network Millions of Users Share Videos on Facebook and People Search for Different Things on Facebook.
How To Delete Facebook Search History All At Once?
First, you log in to your Facebook account. and open your Facebook Profile Click on the Activity Log option
After a click on the activity log, a new bar option will show and we see the picture easily Click on the "More" option in the Activity Log. You see easily Option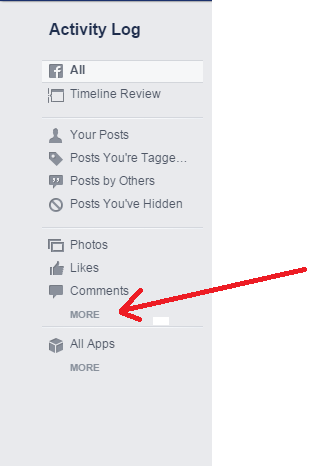 Many option Show beside you find Search option will show in the picture
Now New Bar shows your all Facebook browsing search Show the Clear history Option show on Top Now Click on Clear History All your search history show you can delete all history easily.
After Clicking on Clear History, a new option shows Now Click on Clear "Searches" You're All Search History Delete Easily. You all Search Delete now and after it, you search more things and you delete all your private Search History
Easily log in to your Account It is Not a Scam way Safe and easy way you Try it. Hope you Like this article and easily clear your history.
How to Delete Your Facebook Search History On a mobile device:
Open the Facebook app.
Tap on the three lines in the bottom right corner of the screen.
Select Settings & Privacy.
Tap on Settings.
Tap on Your Facebook Information.
Tap on Activity Log.
Under Search History, tap on Clear Searches.
Tap on Clear to confirm.
Why Delete Your Facebook Search History?
Privacy: If you do not need different people to look at what you've been trying to find on Facebook, deleting your seek history can assist in defending your privacy.
Security: If you have been looking for touchy statistics, inclusive of passwords or economic data, deleting your seek records can assist in shielding your safety.
Clarity: If you are seeking to solve your Facebook feed or locate something you've been searched for in the past, deleting your seek history allows you to get a fresh begin.
Can You Permanently Delete Your Facebook Search History?
No, you cannot permanently delete your Facebook seek records. Facebook keeps a record of all of your searches, even in case you delete them. However, you can make your seek records much less seen by clearing them frequently.
Conclusion
Deleting your Facebook search history is a simple manner to guard your privacy and safety. If you are worried approximately who is probably capable of seeing what you've been searching for on Facebook, deleting your search history is a superb manner to start.