Facebook Searches is Same to Google Searches we Search anything on Facebook Our Search History Save .if we want to See our Search History we Easily See But Some People Want To Delete Their Search History. we Search On Facebook For song and Etc Our Search is Private But Some People Don't want other people See Their Search if other Access To other Facebook user Account. Facebook is the Biggest Social Network and Million of User and Share Videos on Facebook and People Search Different Things on Facebook.
How To Delete Facebook Search History All At Once?
First, you Lo-gin to your Facebook account. and open your Facebook Profile Click on Activity Log option
after a click on activity log, new bar option will show and we see in the picture easily Click on the "More" option in activity Log.you see easily Option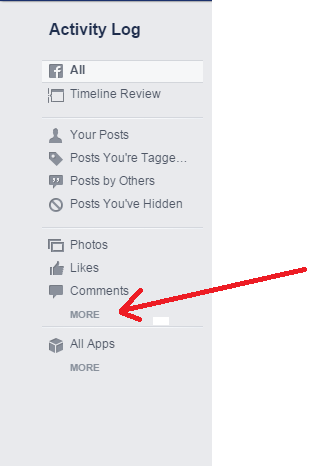 Many option Show beside you find Search option will show in the picture
Now New Bar shows your all Facebook browsing search show Clear history Option show on Top Now Click on Clear History all your search history show you can delete all history easily.
After Click on Clear History, a new option shows Now Click on Clear "Searches" You're All Search history Delete Easily. You all Searches Delete now and after it, you search more things and you delete all your private Search history
Easily log in to your Account it is Not Scam way Safe and easy way you Try it Easily. Hope you Like this article and easily clear your history
if you need and help About Blogging Seo Freely Contact us and leave comments.
Thanks For Reading
Regard Bilal Khan